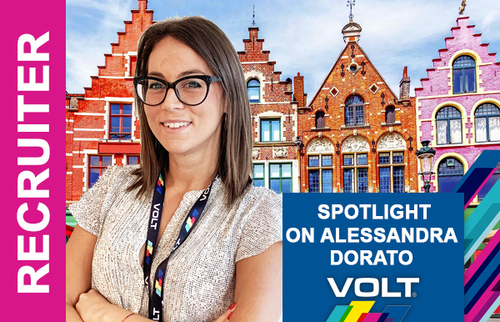 Alessandra Dorato, Managing Consultant - Information Technology,
Innova International (Belgium).
Alessandra excels in identifying skilled talent in Information Technology within the Belgium market place and has a strong track record of assisting Enterprize to SME companies with their recruitment solutions.
Her approach is focused and thorough and she has the ability to work quickly to identify top talent across the market place.
'Don't wait for an opportunity - create it!' is a quote Alessandra feels best describes her drive for the job.
Testimonials​;

"The whole process working with Alessandra at Innova was a very positive experience.
From the moment she made contact, she made an effort to understand what we were looking for. The RFP can only describe the position in a few bullet points.
I noted a higher-than-average accuracy of the CVs sent, which only improved over time based on feedback. I was also appreciative of the fact that Alessandra left time to provide feedback after the interviews and allowed me to choose when and how to respond without pressuring me.
It has been a nice working relationship so far and I'm looking forward to working with her in the future."
Regards,
Veerle
Swift
"It has been a pleasure working with Alessandra, she's always very prompt and fast to react to my demands. She follows-up and is fast to respond to my many requisitions."
Hugues Beeckman
IT Development Manager
Swift